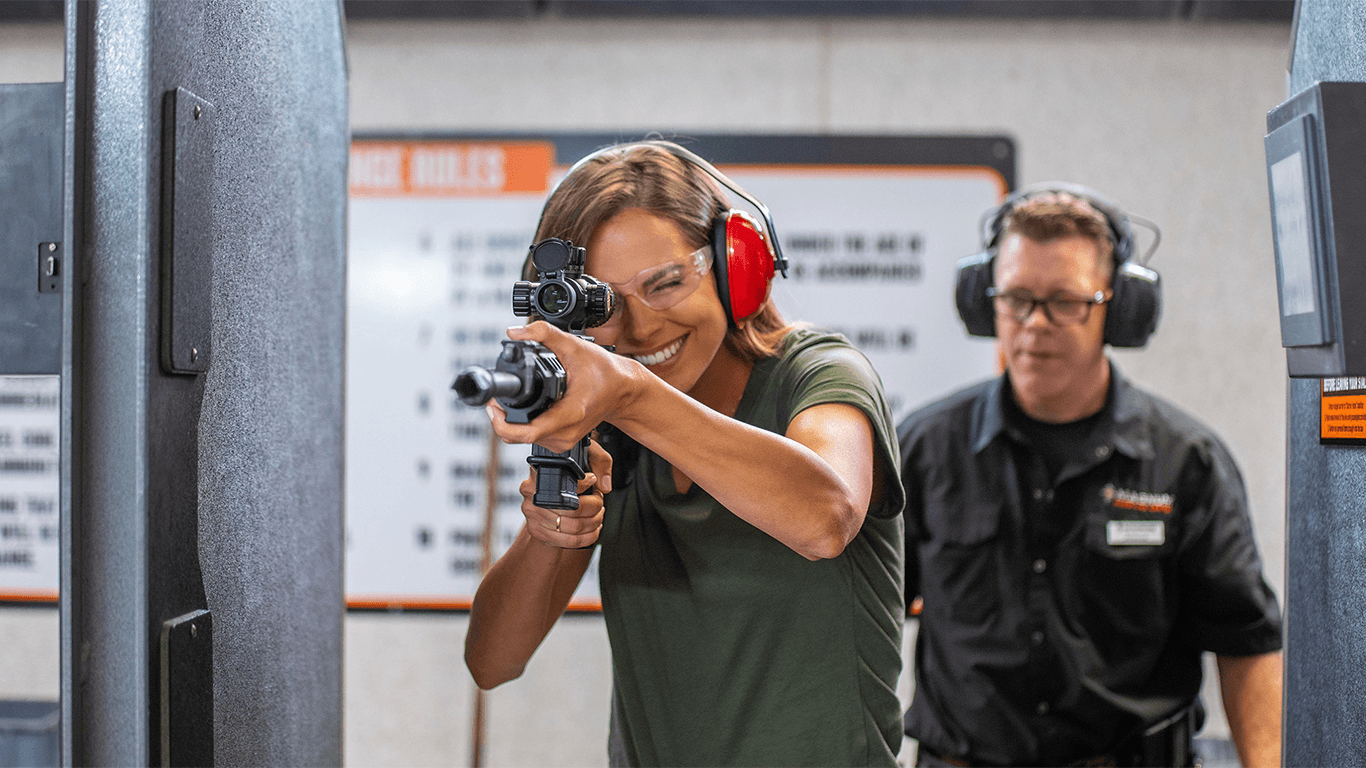 Experience the TWO most incredible shooting ranges in Colorado…
MAGNUM NORTH
13372 Meadowgrass Dr,
Colorado Springs, CO 80921
TWENTY-FOUR 25-YARD LANES
SIX 100-YARD LANES
GUNSMITHING SERVICES
AT BOTH
OPEN TO THE PUBLIC
ALL-INDOOR SHOOTING
CLASSES AND TRAINING
270° TACTICAL SHOOTING BAYS
PREMIER LIGHTING & ENVIRONMENTAL CONTROL TECHNOLOGY
STATE-OF-THE-ART TARGET CARRIERS
FAMILY-FRIENDLY ENVIRONMENT
HUNDREDS OF RENTAL FIREARMS
PARTIES & EVENTS
HELPFUL RANGE SAFETY OFFICERS
LANE RESERVATIONS FOR MEMBERS ONLY
BUY GUNS FOR CASH
MAGNUM SOUTH
2050 Southgate Rd,
Colorado Springs, CO 80906
FOURTEEN 15-METER LANES
FOURTEEN 25-METER LANES

THE RANGE
Magnum Shooting Center North features 24 state-of-the-art pistol/rifle lanes and six 100-yard rifle lanes with the best in lighting and environmental control. Magnum Shooting Center South features 14 fifteen-meter lanes and 14 twenty-five-meter lanes. Both locations have the best in lighting and environmental control. We also offer rentals so you can experience different types of firearms…even machine guns!
ON-SITE RETAIL
Find everything you need inside Magnum Shooting Center's own massive retail shops. Find ammunition, cleaning supplies, storage gear, specialty firearms, accessories, and specialized shooting equipment you won't find at your average sporting goods store. We stock suppressors, class 3 firearms & accessories, night vision equipment, limited edition firearms, tactical gear, custom ammunition, and more. We'll have what you need… whether it's your first firearm, or the next item for your collection. Our staff is highly trained in our products and can help you through all your potential purchase decisions. If you aren't sure which firearm to choose, we offer rentals for you to try before you buy.


CLASSES & TRAINING
Our skilled trainers and instructors can help you reach your goals—whether it is to simply get started in the world of firearms or if you are ready to take your skills to the next level. We have beginner, intermediate, advanced, women's, kids', rifle, and concealed carry classes… all tailored to your needs and preferences. And, members get a discount on nearly every class!
BECOME A MEMBER
We are open to the public, but also offer an affordable membership program that provides numerous benefits for those who choose to become members. In addition to Individual Memberships, we also offer Couples Memberships and Family Memberships. We're proud to have two of the state-of-the-art shooting ranges in Colorado Springs. We'd like to invite you to become a member and have access to both.


PARTIES & EVENTS
Take your group to the range for a one-of-a-kind, safe, and fun experience. Whether it's a bachelor/bachelorette party, a birthday, a team-building activity, a company celebration, or just a guys'/girls' night out… you and your group are sure to have a blast at Magnum. Rental firearms and flexible custom packages are available.
EXPERT GUNSMITHING
Magnum Shooting Center North also offers the best in firearm repair – right on the premises – through the skilled gunsmithing services of renowned gunsmith, Todd Lockburner and his team. These skilled craftsmen have over 50 years of collective experience, and they know how to make your firearm sing, and fix any problem you may encounter. They also offer custom work to enhance your existing firearm or create a totally personalized firearm to your exact specifications.



STAY IN THE LOOP
GET UPDATES
Subscribe today for exclusive offers, updates, and more!